Top 10 Shemales
So everyone here at the Shemale Dating Guide is always, always scouring the internet looking through god knows what when it comes to the various shemale content on the web. Trust me we see some scary things and some erotic things to some, but we filter through all the crap so we can bring you the best. That is what this site is, one of the best.
Top 10 Shemales and T-Girls From Around the World.
I have gotten a lot of emails from men and woman from all over asking what are some of the most beautiful tgirls, shemales, and trannies. Beauty is in the eye of the beholder, but I think I have a good taste in tgirls since I am one! I thought a good way to start off the new year would be to make a top ten list of all the tgirl and shemale babes I have come across on the web. Grab some lube and a butt plug, this is going to be one sexy ride! In no order, here we go: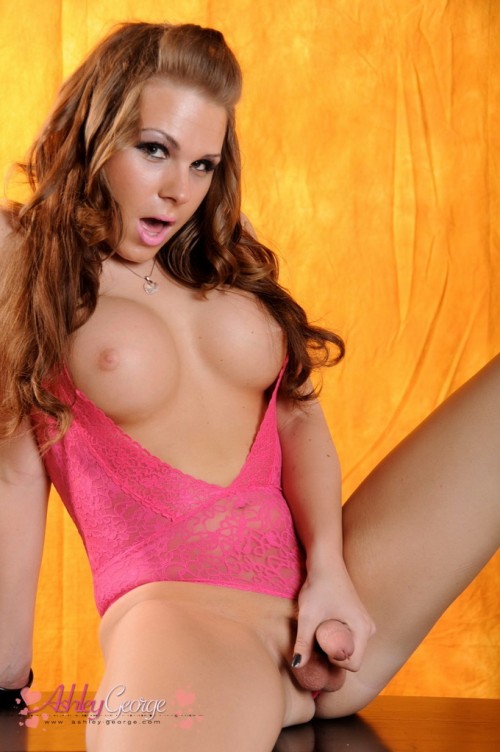 Number 10 on the list is Ashley George. Wow, whats not to love? This shemale babe looks so GG that you would never know walking down the street that she has a little secret. Doesn't she look great in pink? Ashley George has a very feminine aura about her. I met her once at an adult conference and she was so nice and fem, I couldn't believe that I was really meeting her. Talk about star struck. Meeting tgirls is easier then you think. I don't always get as lucky as meeting a famous person like her, but this site has helped me meet a lot of wonderful shemales local to me and even gotten me laid! What do you think, does she look just yummy? Leave a comment and let us know how you feel or what your favorite tgirl is.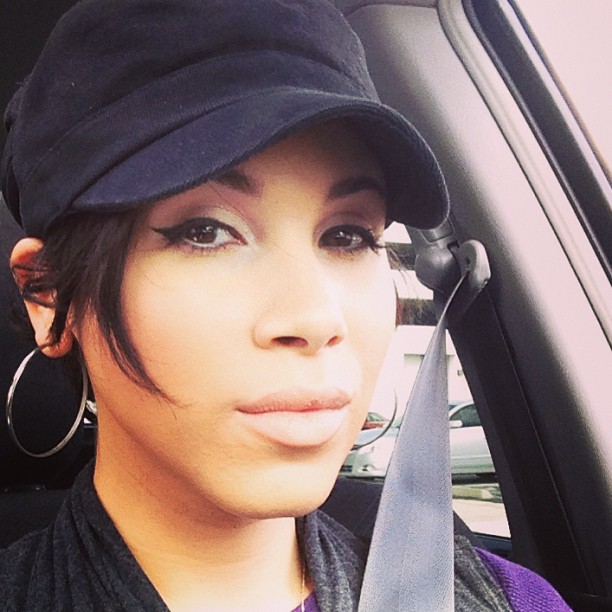 Number 9 on our tranny babe list is Kayden Harley. Look at those amazing eyes! This little cutie likes to keep her hair and her skirts short 🙂 She does web cams if you are into that sort of thing and has been making quite a name for herself in the industry as well as on all the social networks. You can follow Kayden on pinterest or facebook and twitter. I think she has a boy friend right now, but maybe you could change that!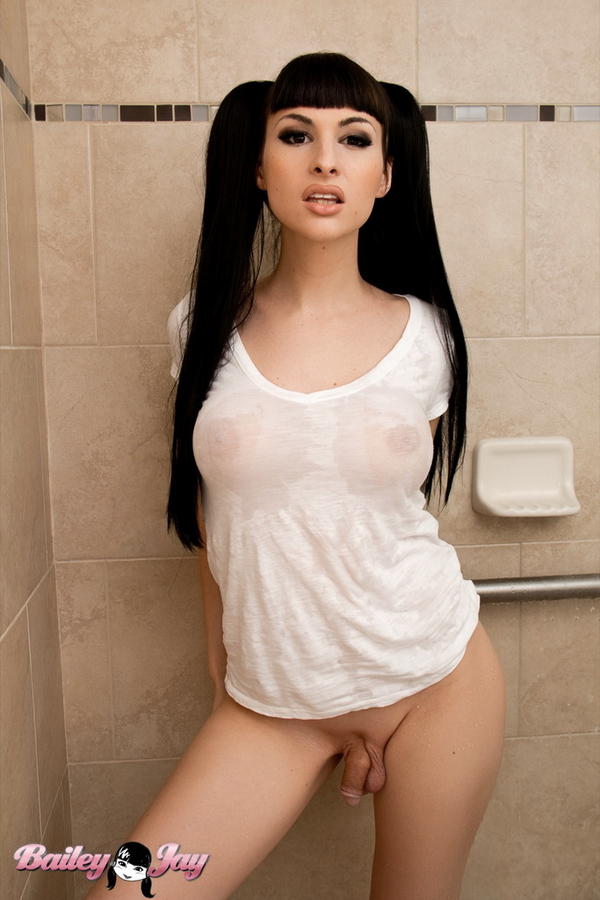 Coming in at number 8 is one of my all time favorite shemale hotties, Bailey Jay. I honestly couldn't have completed this list without adding her in here somewhere. If you are a noob to the tgirl porn scene get ready to have your mind blown. Bailey Jay is so hot she drives all the guys nuts on and off film. She was so tiny before, but now is gaining a lot of weight. I think this is in preparation for her gender reassignment surgery, but for the time being if you are into chubby or BBW Shemales she will satisfy all your needs. If a fat tgirl isn't your thing, just watch her older videos. Talk about the best of both worlds! I am getting all hot just thinking about her. Yum yum.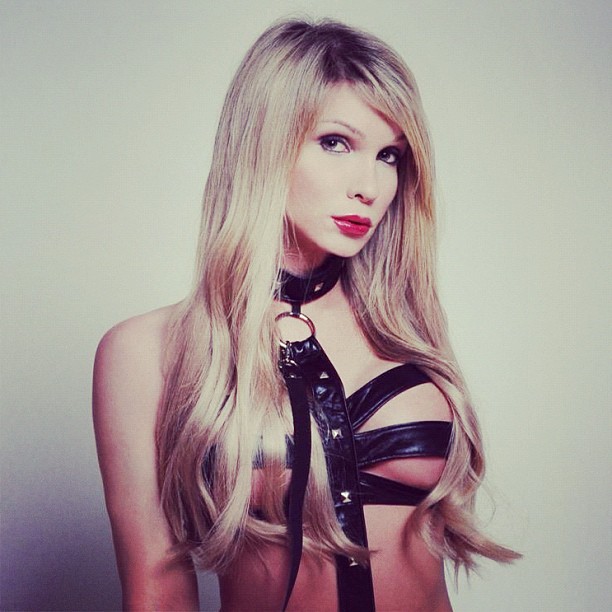 Number 7, is Kelly Pierce. This tgirl blonde bombshell is a 10 all the way around. She took a break from porn for a while under the name Kelly Shore and came back into the game around 2011 with her husband. Now going by Kelly  Pierce she is looking better then ever. Surprisingly she is pretty politically involved and is a strong supporter of Obama and his last campaign. If you are in the Chicago area, maybe try to get a hold of her and discuss politics over a hot dog and coffee. Who knows what might happen 🙂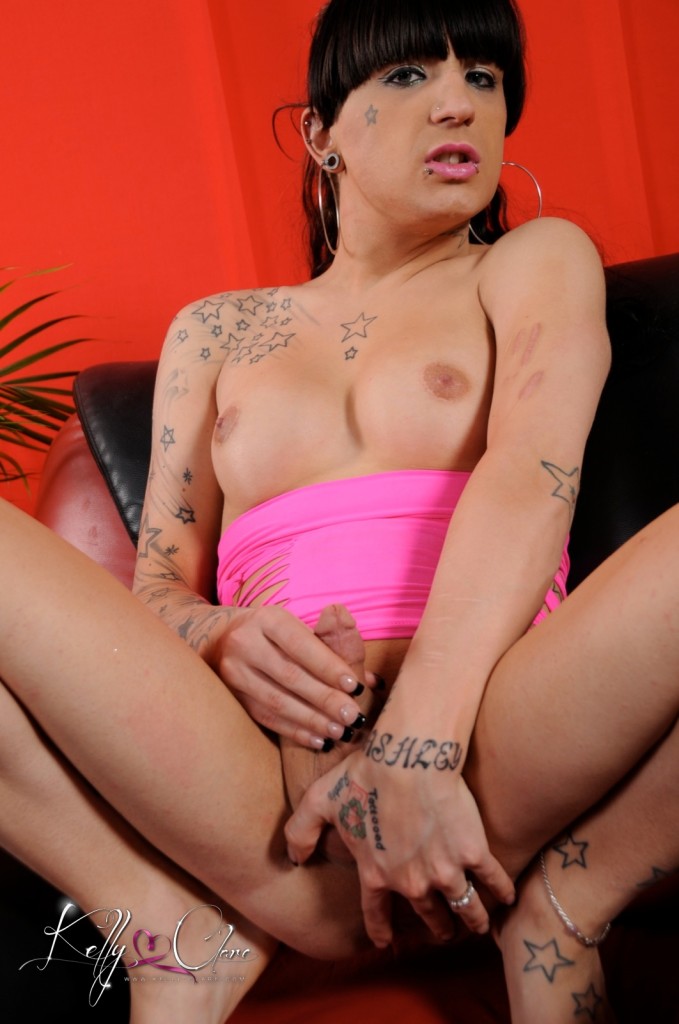 Ok, if you haven't heard of our number 6 shemale babe you might be living under a rock. Kelly Clare has made quite a stir in the adult porn industry over the last couple years. She was even nominated for the 2012 Tranny Awards. She also does web cam modeling if you want to try to get a more personal experience then watching her great porn. Now living in California this modern tattooed shemale gets her rocks off with men and woman alike. Interested in staying in touch with her? Catch her on one of her many social networking sites such as FB, twitter, youtube, and many more. 
Halfway there! Number 5 is our beautiful Brittany St Jordan. Another tattooed tranny slut, she loves giving and getting dicked down. What do you think about her red hair? It has become a little bit like her calling card. She has plenty of adult videos for your viewing pleasure and like all our new age models, she keeps in touch with her fan base on twitter, tumblr, facebook, and formspring. If you have seen any of her adult films, leave a comment and tell me what one you recommend!
Domino Presley is probably one of those shemale babes that you dream about. she has a great ass, tits, cute face, and wow is she kinky! I love that she can change up her style and look.

Shemale Fantasies Come to Life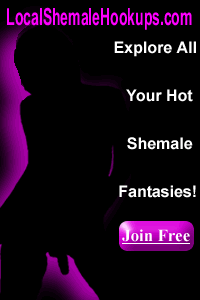 9/20/12
I have always had a secret desire for shemales and tgirls. Every time I saw one on a movie or maybe at a restaurant I always thought to myself, man how can I get a girl like that? A woman with a "big surprise" was something that I wanted, but didn't want my friends to know. Some of my shemale fantasies were so hot that I would catch myself day dreaming while hanging out with the guys from church. I couldn't help it.
I went online in search of doing something about my cravings. I joined online shemale forums and social networking groups. I tried to get as close to a real tranny as I could but just kept getting farther and farther away from my dream.
Finally one day one of my online friends gave me a link to a shemale dating site called LocalShemaleHookups.com. It completely changed my life. For once I could actually talk to real shemales that were interested in me. I could search for people in my area and meet with them. I was going on dates twice a week! Sometimes I would meet for coffee and other times we would catch a movie or stroll in a park just getting to know each other. I could actually walk around with a real shemale in public and hold her hand. That is how I met Susan, my first shemale girlfriend. That was about a year and a half ago.
Now that I am single again I like to use the shemale dating site for hooking up for some sexual adventures. Once and a while I might set something up with a few people over at my place for some fun. Other times I just go to the tgirl's apartment. I can top one night and bottom the next- it's great! I finally feel like I am not holding back from my life anymore. This kind of freedom should have been something I did years ago!

Shemale PrincessX Does It Doggy Style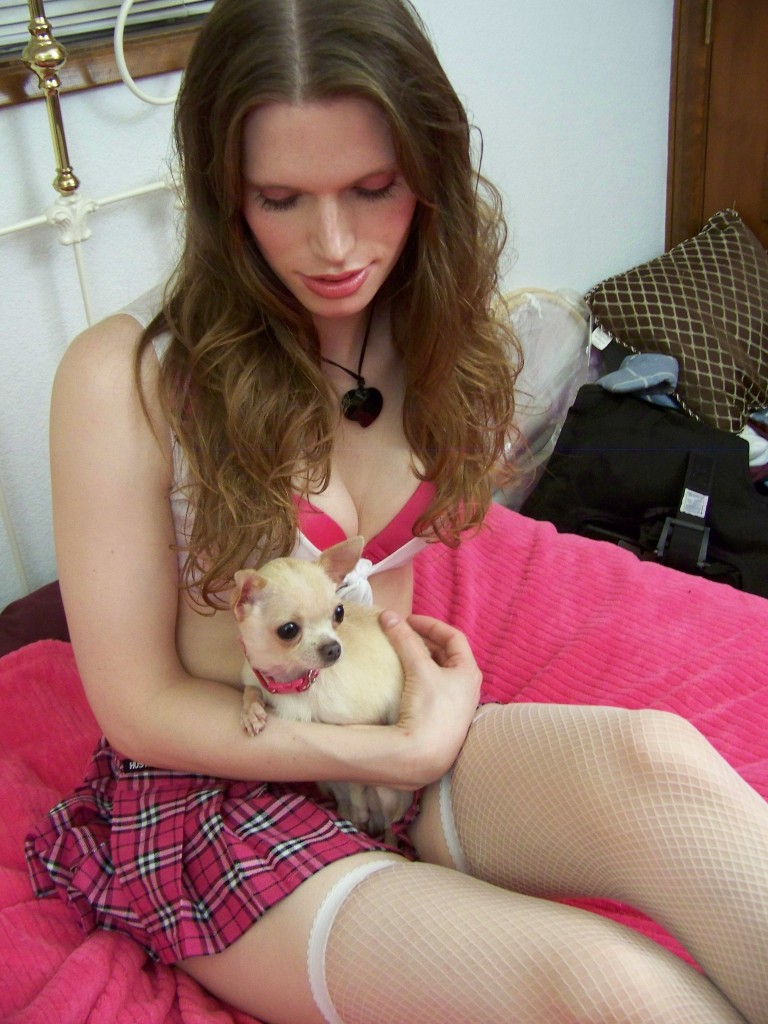 8/31/12
So as just like every guy, I like hanging with my guy friends, playing some basketball, and jerking off to live shemale cams. I don't know if it is because they are way more feminine than real girls or what, but shemales drive me wild.
The other day I came across this shemale site that had an awesome webcam section to it called ShemaleYankers.com. They have a lot of the top shemale webcam models and pornstars as some of their "Shemale Yanker Girls" and it really surprised me how many hotties were actually on cam for them. I've been to other cam sites and they usually have really low quality cams or the shemales are ugly. Not at ShemaleYankers though. One of my favorite shemales to watch on cam right now is this little cutie called PrincessX. She is so cute and petite I imagine throwing her all over the bedroom. What a wild one on cam too! She is pretty kinky and always down for all the role playing I want. She loves doing the older guy/ younger shemale role playing and being called princess (if you cam with her, call her princess, she loves it and will get even sluttier!).
Anyway, didn't want to be the only one to know about this little shemale gem, just sharing the wealth.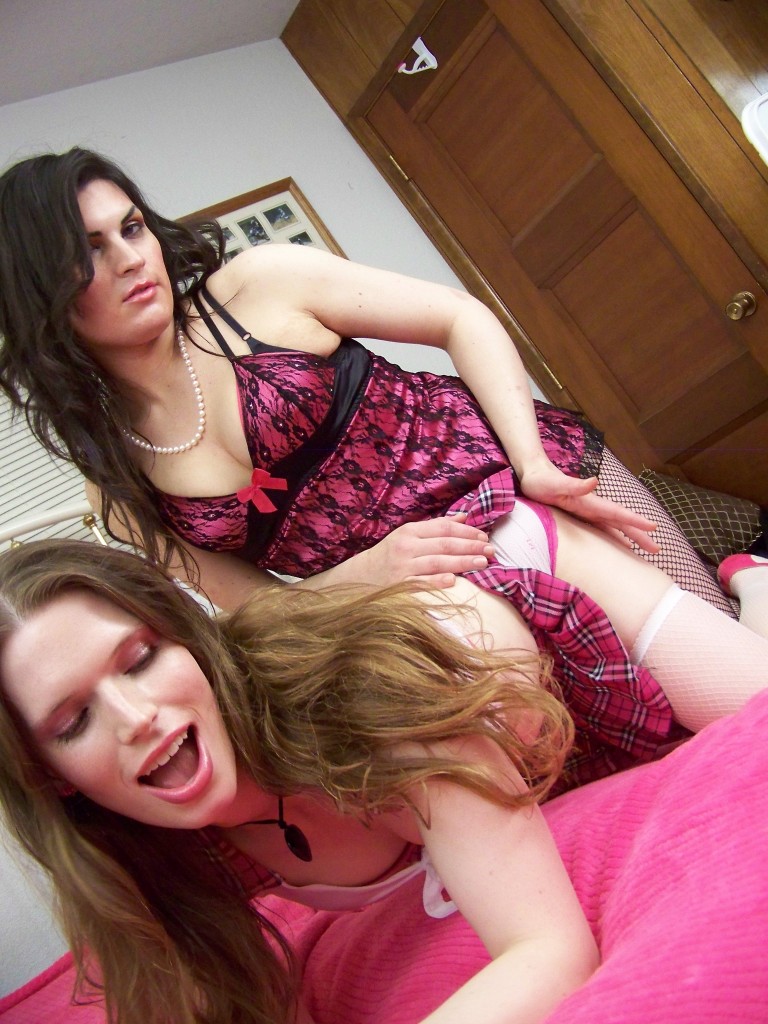 Amber Lynn's T-Girl Tips & Tricks
8/4/12
Author: Amber Lynn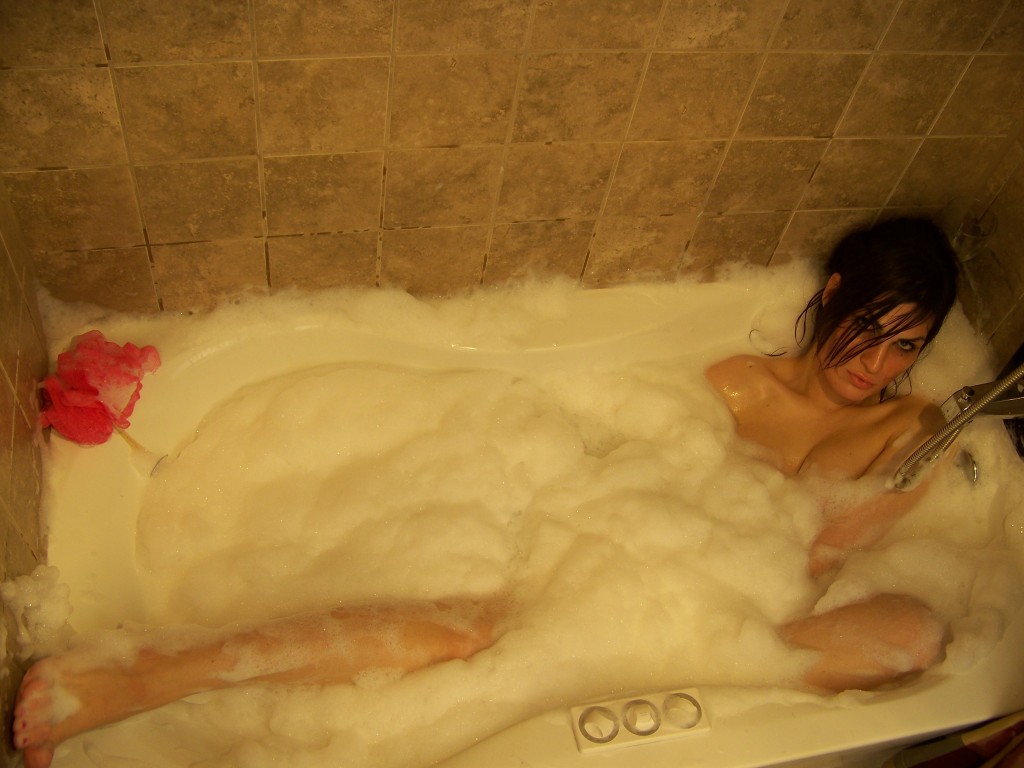 Behind the Scenes…
So much as been going on! I thought it might be good to give you a little insight into a typical day in the life of me. Lately I've been working hard, churning out new content, adding new web site features, meeting people on the social networks and learning more about technology than I ever imagined I'd need to know. It leaves little time for a girl to do any shopping or to have a social life!
Videos: I've lost count of the video shoots. I'm still editing new videos to put on my Youtube channel. I originally thought I'd just do a few videos and be done with it, but these have become very popular and I really enjoy doing them! Watch for more videos all the time. You can subscribe to my Youtube channel so you don't miss any new videos. Don't be shy about leaving feedback!
Photos: I have uploaded 12 slideshow photo galleries at TGGirlfriends.com. Even though I have a shy side, I sort of like to show off for the camera. I like flirty shots with a hint of naughty. I hope you enjoy my photos nearly as much as I enjoyed posing for them. I love hearing your comments — it keeps me going.
Facebook: Wow — over 3000 friends on my Facebook page! I love social networking and this is a great way to get out the information about my T-Girl Dating Guide. If you aren't a Facebook friend, please send me a friend request and I'll be sure to approve it.
Twitter:  My Twitter has also been a great way for me to reach out. I send out these little snippets of information about what I'm up to and people come check it out. It's a fun and easy way to network.
Chat Room: I recently added a T-Girl chat room on my web site. The chat room is quite active. It's absolutely free and you can find a chat session 24/7, every day of the week. I don't run the chat room but I'm friends with the owners and some of the moderators. Just please be sure to read the rules and be polite if you join. It is a social chat site, but not a hookup room. It's a great way to meet new friends and learn more about the transgender community.
I hope you'll keep in touch with me. It is such a pleasure to get to know you. Watch for more news coming very soon!
Interesting Reading in the T-Girl Dating Guide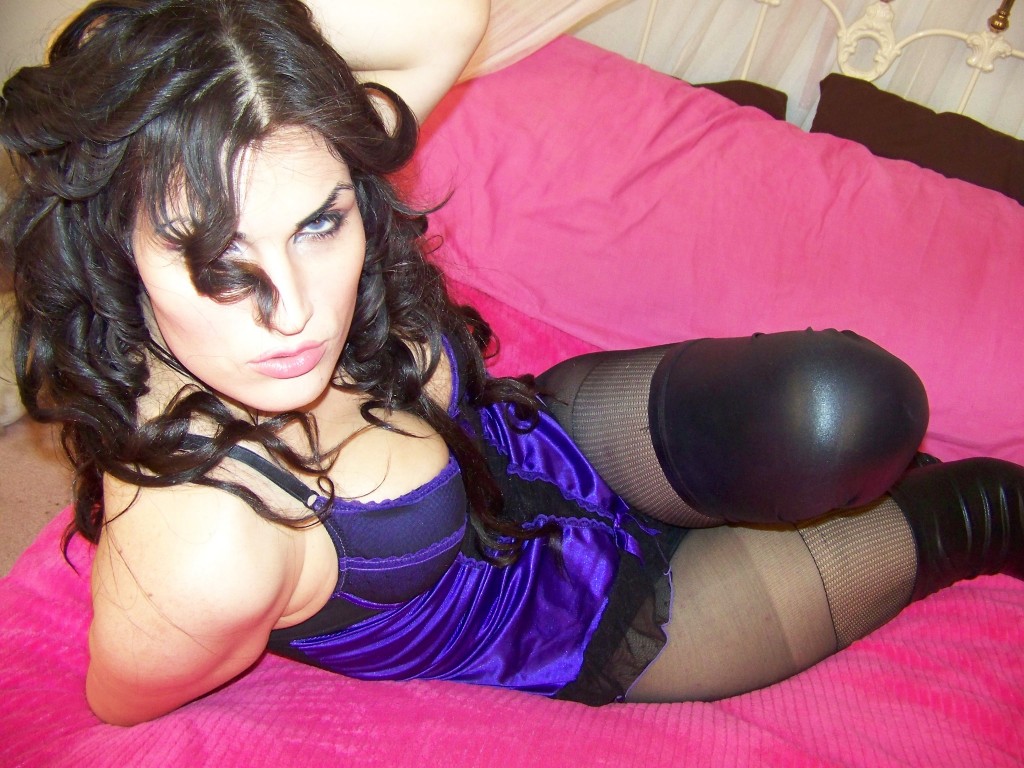 26 March 2011
Posted by Char
TGirlAmber distributes a Dating Guide called, "T-Girl Dating Guide." It is a very nice read.
In the chapter: "How should you address me and other T-Girls" starting on page 9, she provided a very complete glossary of terms.  In reading this section, I learned a few things about myself that I did not even know.
In fact, I am going to get my yellow highlighter out and mark up the glossary for everything that applies to me.  That way on those "blue days" when I begin to hate myself, I can re-read it and remind myself that I am special in ways that most of this world's souls cannot begin to understand.
So a big thank-you and Hug goes out to Amber for the convienient reality check.


The Reality of Being a Transsexual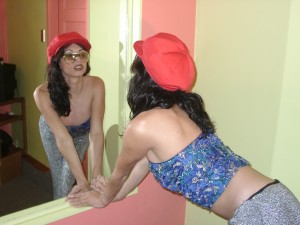 06 May 2012
The Reality of Being a Transsexual
By Cindy D. Keranen
I am often asked what I would do differently if I had the choice to do it all over again. This is a powerful question and its one I have pondered many times. Looking back I made so many mistakes and it has cost me so much in terms of heartache. I wish I would've done so much differently.
When I decided to become a, "fulltime woman" I could not have known just how difficult it would be. I was working a good job; it paid well and the hours were great. I was commonly complimented on my work ethic and praised constantly over my ability to get things done. Before I, "came out" no one knew what I was and I made the mistake of talking to my supervisor about becoming fulltime. I informed him I was getting my name legally changed and I would look very different when I reported for work. He assured me I would have no issue; I would learn this simply wouldn't be true in the end.
When I first came out I wasn't very passable. My makeup was horrible, my breasts were silicone forms, and I was very odd looking for a West Texas girl. I dressed as any other, and my mannerisms were feminine enough, but my features were not well hidden. The awkwardness of my appearance was only further enhanced with the fact I was wearing high color shirts. I wasn't able to show any cleavage because my breasts were forms. My voice was feminine, my mannerisms were feminine, but it was not a secret what I was.
When I came out I was harassed, debased, humiliated, and made fun of by my coworkers who made a habit of calling me by my birth name and also sir. To make matters worse, management was only not supportive as they said they would be, but they apart of it. Ultimately, when I was threatened by a coworker and I physically confronted him my employment was terminated. This would be an issue over and over again.
I applied to jobs time and time again. Because it took me some time to get my makeup down and also because I was wearing long sleeve shirts with high collars in the summer time, I was unable to find a job. When I was hired and subsequently discovered, I was terminated because of the other employee'e uneasiness with my situation.
There I was, unable to revert to being a man and unable to find gainful employment as a woman. I have been fulltime fisting for almost two years now and still I have been unable to even start my HRT regiment. I am only passable now because I have taken the stand of, "I don't care anymore what you think" and my confidence and makeup skills compensate for any doubts. I am no closer to now to the end of my transformation then I was two years ago. I shower with my eyes closed, I shave in the shower, and I apply my foundation in total darkness. I don't open my eyes until it's at least applied. I hate my body; it isn't mine, and trying to fix the issue is proving all too difficult.
So, my advice to anyone considering becoming a fulltime transsexual woman is this; take your time, get your ducks in a row, and be prepared to find new employment. Save your money, get going good on HRT, and most of all get good with the application of your, "war paint". Be prepared; don't make the mistakes I did. If I would've stayed, "in the closet" only another six months, I would have had my breast augmentation and the money for my SRS. (I was 3 weeks away from my breast surgery when I was fired and one paycheck). Be sure you are passable, and be prepared for a long and difficult road.
I am almost 33 years old and there is little hope I will ever have my surgeries in time to be young enough to ever enjoy all the benefits of being a woman in our society. Please, be prepared!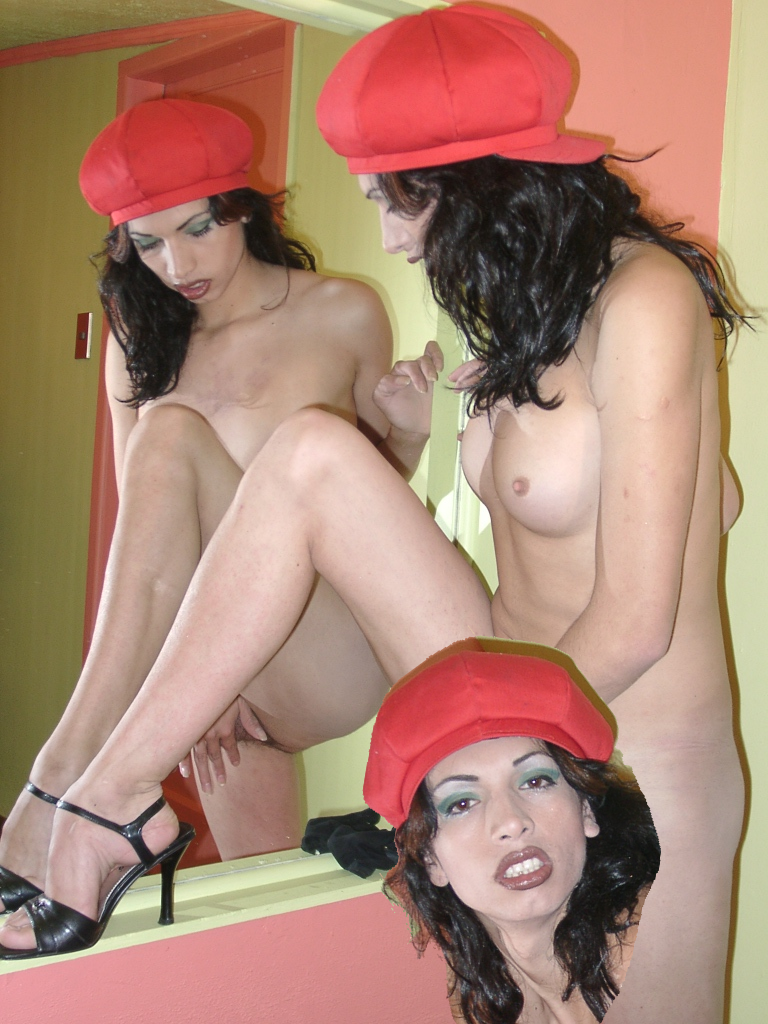 Starting my new lifestyle
23 July 2012
Posted by KaitlynBaily88
Well to begin with, i always felt like there was something different about me. When i was young i would sometimes look in the mirror and wonder what it was like to be a girl, but at the time i didn't give it much more thought than just "what if". When i started going to middle school i was paying a little more attention the the girls clothes. I remember thinking "why don't they make stuff that pretty for us"? Puberty went by pretty much unnoticed. Not sure if that's normal for some TG's but no real problems so i don't often question why i don't remember puberty. Anyway, around age 14 or 15 i found an old dress in the back of a closet. I tried it on and looked in the mirror. When i saw myself i got really self-conscious and confused so i tried to repress it and keep it out of my head from then on. I can recall a few times between then and now that i did a little more experimenting(panties, bras and eventually dresses again). It was still very scary and confusing and the shame kept me from talking to anyone about it. A few years ago i met an Australian woman named Caitlin (which is how i chose my name. Her idea and i loved it). I felt a connection with her that i never felt with anyone before and eventually i felt safe enough to tell her all my innermost secrets. She couldn't have been more supportive. After several long and deep talks(and a few dress-up sessions) over the past few years i have become much more comfortable with myself and i can identify myself as TG (tho i have to admit i don't like the title) without shame. I even found the courage to tell my best friend. She didn't take it too well at first but has accepted me for me. I asked Caitlin to marry me not long ago and she said yes 

. I'm looking forward to the many changes this new life is gonna bring. My mother is undergoing treatment for leukemia at UCLA so for the sake of keeping her stress to a minimum i have decided not to come out to my family yet. I'm not looking forward to the reactions but i will cross that bridge when the time comes. I know i can expect to loose alot of my family and the thought of that is so depressing. I love my family and there is not 1 relative that i am prepared to loose. My fiance tells me if they don't accept me then its their loss. Well thats the problem. Its not just theirs. Its my loss too. But which is worse? Ridicule from the ones you love most or the constant torture of hiding yourself for fear of ridicule? I have lost so much sleep just trying to find that one answer. But in the end the only one that can answer that is me. Maybe it wont be as bad as i think (coming from a baptist family i can imagine some pretty harsh scenarios) But for the first time in my life i like me and i don't want to give that up. Thanks for reading